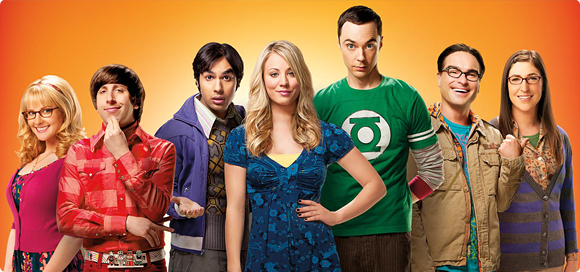 SPOILER WARNING: This post contains minor spoilers for CBS' Big Bang Theory. If you're not caught up on season 7, you might not want to read. Then again maybe you're okay with it. It's up to you. What I'm saying here is you've been warned!
One of my all-time favorite TV shows, The Big Bang Theory, has been picked up for not just one, but three additional seasons. Yesterday CBS announced the multi-season deal to the delight of geeks everywhere. It's really not surprising considering "Big Bang" has been ranked as the No. 1 sitcom since the 2010-11 season, and continues to hold the top spot in key demographics for the second straight year. Drawing that many key viewers each week is a huge deal for Big Bang and I wish the show continued success, although I do have some reservations.
Writing a weekly sitcom is a massive challenge but none more so than keeping the plot lines fresh and interesting. Ten seasons is a *ton* of stories to tell and even though the cast expanded to seven actors a few years back, there's only so many character dynamics they can introduce. This year's stories between Penny and Leonard have sometimes seemed forced and even mean-spirited. Leonard's wavering support of Penny's career in The Hesitation Ramification really didn't bode well for their relationship and was rough to watch. Then we have Sheldon and Amy. Their relationship has moved forward a great deal this season including their very first kiss in The Locomotion Manipulation, but if the show is to survive they need to grow even further. The trick for the writers is not to jump the Shamy shark too soon. We're all waiting for the episode where Amy and Sheldon finally have "coitus" as Sheldon would say, but once it happens where do they go from there? Will the so-called "Big Bang" be anti-climatic once it finally happens? And what about Howard and Bernadette? Their stories seem to have been put on the back burner lately, hopefully with 3 new seasons we'll see more of them and maybe even a glimpse at Howard's mom. And don't get me started on Raj, that poor boy.
As a fan I'm delighted that my favorite comedy will be around for years to come. I especially enjoy this year's guest stars like Bill Nye and Bob Newhart, I hope we see more of them. If anyone can continue to give us stories that make us laugh, squee with geeky delight and tear up week after week, it's the Big Bang team. I know a lot of people don't like the show and it's over-the-top style, studio audience howling and nerd-centric jokes. But for those of us who tune in each week, The Big Bang Theory brightens our day, eases our stress and let's us see a little bit of our geeky selves in the lives of Dr. Sheldon Cooper and Lenoard Hofstadter. It's like a comforting, warm beverage served up by a close, funny friend and who doesn't like that?