One Perfect Shot: Star Trek's 'The Balance of Terror'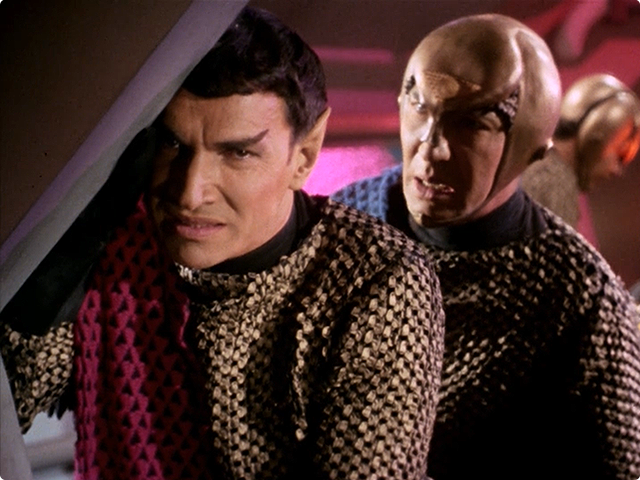 The crew of the Enterprise gets their historic first look at the enigmatic Romulans as Kirk is called to defend a string of Federation outposts along the Neutral Zone. A mysterious ship that seems to posses the power of invisibility has been staging sneak attacks and it's up to Starfleet's finest to track it down and destroy her before the Romulans start an all-out war.
The Balance of Terror is notable for a number of reasons, but my favorite is that it introduces us to actor Mark Leonard as the Romulan Commander. Star Trek fans will of course know that Leonard went on to play Spock's father, Sarek in 'The Journey to Babel' as well as in a number of other episodes of Next Generation and the movies. Our one perfect shot comes during the stealthy deep space battle between the Romulan Bird of Prey and the Enterprise. The battle itself was patterned after popular on-screen WWII U-Boat conflicts made famous in such films as 1958's Run Silent, Run Deep.
I just love the look on the Romulan Commander's face as he realizes he's finally met his match in Captain James T. Kirk. The two Captains circle and spar like caged tigers, employing every maneuver and trick in the book to try and best each other and the result is one of fans' top-rated Original Series episodes. The Romulans would return time and time again in episodes like 'The Enterprise Incident', but for my money, their first appearance was also their best.
Next time the crew of the Enterprise takes a holiday and gets much more than they bargained for in 'Shore Leave'.
Check out the entire series of perfect Star Trek shots to date.