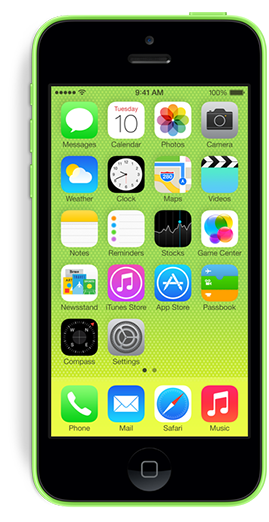 I've owned an iPhone 4s for almost 2 years now and had been patiently awaiting the successor to the iPhone 5 until this week. When the 5 was first introduced, I was off-cycle for a discounted upgrade from AT&T and when I finally was eligible I thought I might as well just wait and see. I was hoping the increasing popularity of larger-screened smartphones would encourage Apple to release at least an iPhone with a 4.6″ screen in their next rev, but as I tweeted this past week, it seems Tim Cook's pigs have yet to fly.
Now I have a choice to make. I can go with the fancy new iPhone 5s, complete with 64-bit hardware, a greatly improved camera and a cool fingerprint scanner, or I can "settle" for a 5 wrapped in a lickable, candy-coated plastic shell, the iPhone 5c. The gadget freak in me says to go with the snazzy 5s. After all, its increased speed would hold up better over the next 1.5-2 years and the pictures I took would no doubt be greatly improved from those I snap now. The 5s is more expensive, but that wasn't the deciding factor, at least not for me.
I've chosen to go with the iPhone 5c for a couple reasons, but mainly because of comfort. For my money, the most comfortable smartphone to hold and use was the iPhone 3GS. Its slightly rounded back, smooth plastic construction and tight edges made it a joy to hold and use. When the iPhone 4 was introduced, I really didn't like the device's form factor. The metal band creates sharp edges that fatigue the fingers and collect dirt. In addition, to me the device is *too* thin to hold safely without a case. The new iPhone 5c's smooth curves, and seamless sides call out to the scifi geek in me and the colors, oh the colors! It's much more streamlined, minimal in appearance and seems easier to pick up off the table. I must admit however, if I could have the 5s' guts inside the smooth, plastic shell of the 5c, I'd opt for that in a plastic heartbeat.
I know that no matter which model I pick, either will be a great upgrade from my 4s. Although it's served me well these last two years, I'm more than ready for the increased screen size, faster processor power and increased battery life of a new iPhone. With any luck, around this time next year Apple will be introducing a 4.6″ iPhone that will sport an all new form-factor as well as all the neat-o gadgets that are sure to make the iPhone 5s a huge success. In the meantime, unlike Kermit, it's easy being green.
PS – iOS 7 is awesome, you're gonna love it!