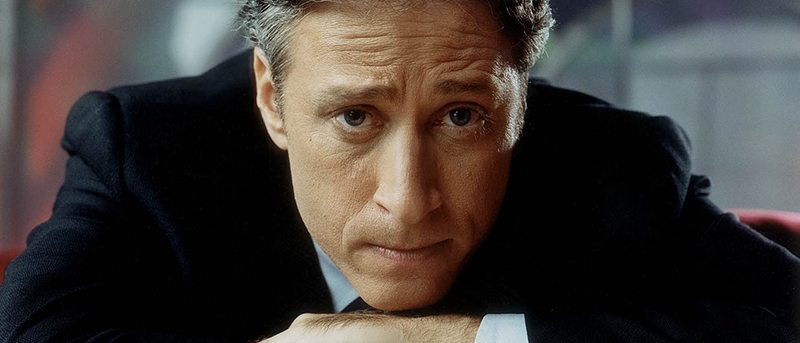 Like so many good things in life, we often take stuff for granted until we lose it. When someone's been on TV as long as Jon Stewart has, you tend to think of him as always being there. So when the news broke on Twitter today that Stewart will be hanging up his fake news hat later this year as the host of The Daily Show, it almost didn't seem real. I'm too young to really remember Johnny Carson's 30+ year run on The Tonight Show, but I imagine our parents must have felt something like this when Carson finally decided to retire.
Sixteen years is a long time to host any show however and I can understand if Jon wants to take a break from the endless pressure of making fun of the 24-hour news cycle. Add to the fact the upcoming 2016 presidential campaign season is fast approaching and one can start to understand the timing behind Stewart's decision. That said, it's been a tough year for fans of late night comedy. Between Stephen Colbert leaving his series and heading to The Late Show on CBS and now Jon Stewart leaving the fray, where will I get my award-winning fake news from? If Jon Oliver didn't already have enough to live up, now he's got even bigger shoes to fill.
For my money, Stewart was at his best when he was wasn't laughing. I relished those TV appearances like his watershed 2006 appearance on CNN's Crossfire, where he raised the level of discourse about the state of politics in the media. He's always cast a critical eye towards media and political figures who talk much but whom say very little. His epic stints with Fox News' Bill O'Reilly come to mind as the two would take jabs at each other from their respective, televised desks. His first 'Daily Show' broadcast after the attacks of 9/11 was one that I'll never forget, and put into words what so many of us were feeling in the days after the tragedy.
For all his jokes and satire, Jon often contributed more to our understanding of the day-to-day issues facing us as a nation than many of his "real world" counterparts did. For that, and his genuine desire to try and stop the cable TV shouting matches we've all had to endlessly endure, I will dearly miss him. Here's hoping his voice continues to be heard, if not on Comedy Central, then in some other fashion. We could all do a lot worse than Jon Stewart.