Hard G Fills the Mac GIF Gap Nicely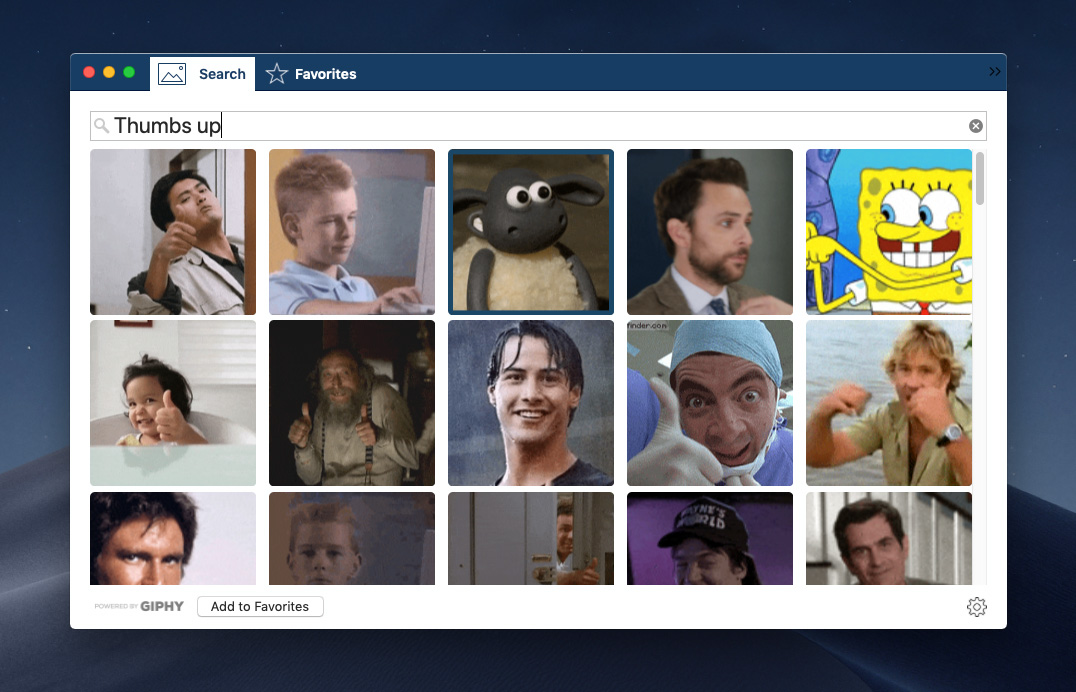 I'm a firm believer that if you want to write meaningful software, find a problem people have and solve it. My friend and fellow developer Aaron Vegh has done just that with his new app for macOS – Hard G. Despite it having the worst possible name a GIF app could have, Hard G is a helpful utility to make using animated GIFs on the Mac desktop the joy they were designed to be.
Powered by the GIPHY API, Hard G is a light-weight app that lets you quickly search for animated GIFs to use in social media posts, emails and other apps like iMessage. So what's the problem Aaron has solved? The ability to quickly search AND effortlessly drag and drop them wherever you need. GIPHY makes it notoriously difficult to grab the actual animated GIF file from their site but with Hard G that issue falls like animated rain over David Tennant's face as it washes down the drain forever.
Not only that, but the app also lets you save your favorite GIF's for future quick reference, supports macOS Dark Mode and even can be used in the Mac Menu bar so it stays out of your way just until you need it. Aaron has some additional nice features planned for the future as well so if animated GIFs are your bag, baby head on over to the App Store and snap it up for just $14, a steal despite its name! 😉