Thoughts on the Tesla Model 3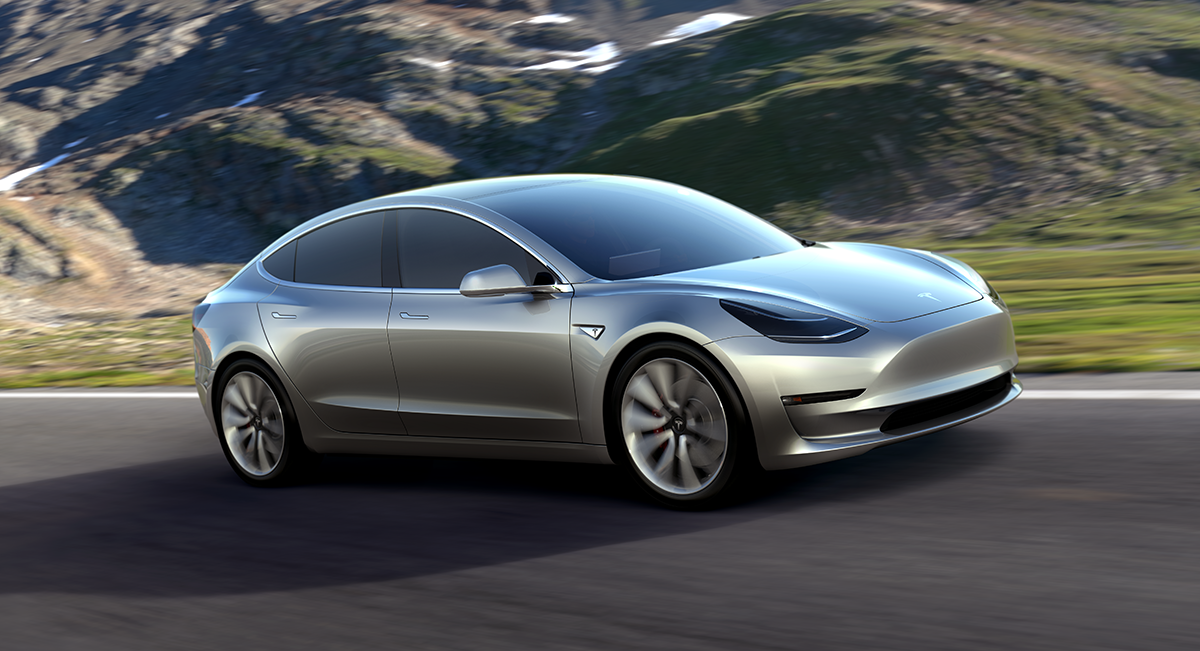 Full disclosure: I own stock in Tesla Motors. Now you know!
Last week Elon Musk finally announced the long-awaited Tesla Model 3. The Model 3 is the final step in the company's "Master Plan" to bring affordable electric vehicles to the masses and judging from the number of pre-orders I'd say it's about to become a reality. There's a lot to love about the Model 3 including a minimum driving distance of 215 miles on a single charge and a base starting price of $35,000.
There's also many unknowns including how many of the over 250K pre-orders Tesla will convert into actual sales. With a promised delivery of somewhere around the "end of 2017" it's unclear if the government's $7,500 EV tax credit will still apply to the Model 3 at the time of its release. The credit only covers the first 200,000 units of a given model which means some 53,000+ buyers may not be eligible. In addition, thanks to an anti-electric vehicle assault the Koch brothers plan to mount this year, the entire tax credit structure may not survive in Congress long enough for owners to take advantage of purchasing a Model 3.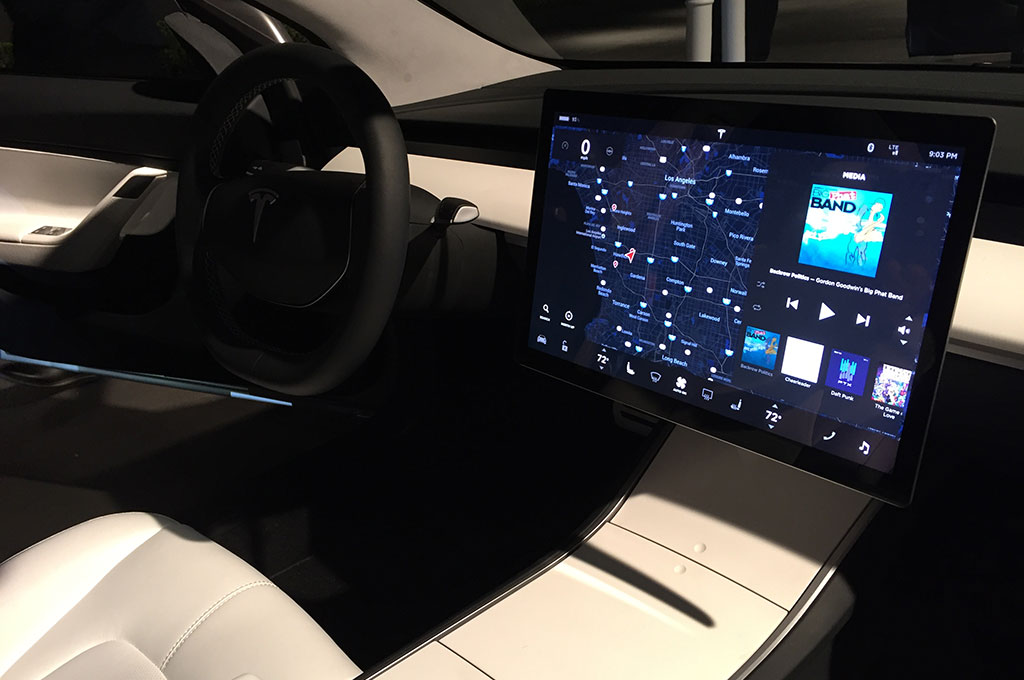 I've read lots of strong opinions on the Model 3's styling; from its strange lack of a front grill to the huge flat-panel display that seems overly distracting when sitting behind the wheel. The smooth nose I understand and I think I could get used to, but the large, center-mounted instrumentation panel does seem like a deal breaker, at least to me. I'm curious to see how the display looks when driving at night as well as how responsive it is to touch commands. The entire interior of the Model 3 seems overly minimalistic which isn't necessarily a bad thing I just feel like I'll be sitting inside Flynn's home from TRON: Legacy.
Without a doubt the most appealing aspect of the Model 3 is its range of at least 215 miles on a single charge. Having owned a Ford C-MAX for almost a year now, which has a maximum distance of just over 24 miles on a charge, I can't wait for the rest of the industry to catch up to Tesla. Whenever my car switches from EV mode to combustion I feel disheartened, like I've somehow let the environment down. Having the freedom to travel great distances without worrying about re-charging will be a huge selling point for Tesla and makes hybrid car owners like myself seriously consider it for their next vehicle.
Although I didn't put a pre-order in for a Model 3, I am enthusiastic for those who did. The entire world will be watching to see if Tesla launches the Model 3 on time and on budget. Meanwhile, other companies like Nissan, Chevy and even Apple are eager to see where Elon Musk's vision takes us all next. The company's success or failure will undoubtedly influence the direction of sustainable transport around the world for decades to come. Personally, with the threat of climate change worsening day-by-day, I'm rooting for Tesla to succeed and drag us all into a cleaner, greener future whether we like like how it looks or not.