One Perfect Shot: Star Trek's 'The Cage'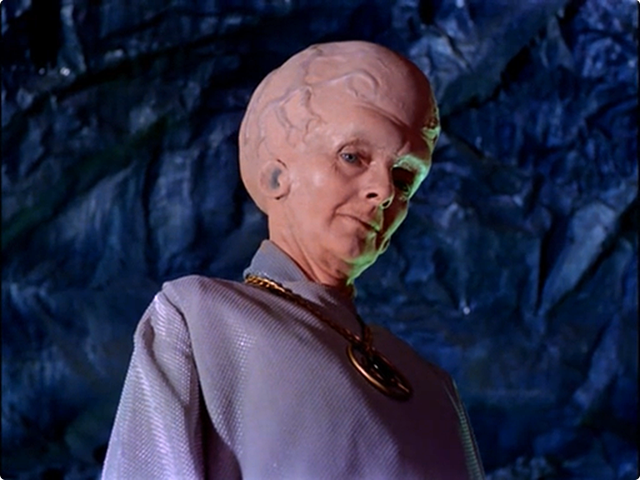 My good friend Dave Caolo has started something neat over on his Tumblr blog. He's posting a definitive single frame or "shot" from each of episode of the classic TV show, The Twilight Zone and I gotta admit, it's pretty cool. So cool in fact that Dave has inspired me to do the same with one of my all-time favorite TV shows, Star Trek: The Original Series. I'll try to post one shot a day (although I'm pretty sure that won't really happen) until I get through the entire three seasons. What I promise I will try and do is pick the most iconic, gorgeous and definitive shots from each of the 79 episodes of Star Trek and give a brief description of why I picked them.
Why Star Trek? Simply put, the show changed my life. It captured my imagination as a boy and never let go. Each week I journeyed to strange new worlds and in the process I became life-long friends with Captain Kirk, Mr. Spock and Dr. McCoy. It inspired me to do well in school, be tolerant of people's differences and dream big. So where do we begin? Why, at the beginning of course! Our first entry is from the Star Trek pilot "The Cage". Considered "Too cerebral" by the network suits at NBC back in the day, "The Cage" didn't originally air as the first episode of Trek, but was later re-cut into the first season, two-parter The Menagerie.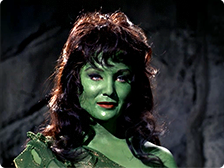 Our perfect shot is quintessential Star Trek, the sinister Talosian alien keeps a watchful eye over Captain Pike and the captured crash victim, Vina. I considered a shot of Vina herself as the iconic green Orion slave girl to represent 'The Cage' but the Talosian with his alien costume, throbbing cranium and classic Trek back-lighting won the honor. I can already tell it's going to be difficult to pick a single frame to represent each episode of classic Star Trek, but at least it gives me an excuse to watch them all yet again in glorious HD. I hope you enjoy this series of posts, I think it's going to be fun. Next up – 'The Man Trap'!