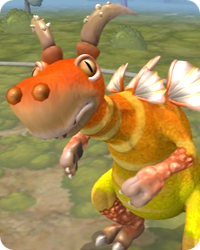 Unless you've been living under an online rock, then you probably know about Spore, the new game coming from Electronic Arts. Spore lets you play "god" and engineer living creatures and then release them into the wild, and eventually the stars. The game is due to be released in its entirety this fall, but Electronic Art recently published a small demo of the Creature Creator this past week.
There's been tons of hype leading up to Spore's release, and frankly I've become wary of getting my hopes up too high with so many people singing its praises. Mirroring my disappointing experience with "Iron Man" is not something I want to repeat, so I've been intentionally avoiding the Spore Kool-Aid. That is until tonight. Tonight I watched Mindy as she gave the Creature Creator demo a run through from start to finish, and if the full game is 1/4 as fun as the demo, EA has themselves a winner.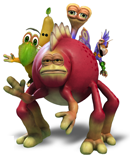 No doubt a large portion of the enjoyment of the demo comes from how easy it is to create something that feels "alive". The demo lets you select body parts, adjust them, rotate them, scale them, and more to form your creature. You can then paint on colors and textures at will until you arrive at your final critter. The controls are intuitive, easy to manipulate and just plain fun. In many ways it reminds me of the old Kai's Power Tools version of Bryce. KPT Bryce let you instantly get your "hands" dirty generating alien terrains, skys and oceans. It was immediate, tactile and absorbing. Spore's Creature Creator demo is similar in many respects and for players with a flair for the creative, it has loads to offer.
Perhaps the only downside is that until the full game is released, players can't fully judge their creatures or how they'll fair in the virtual world. I suspect Spore's universe will be a "dog eat dog" world, and so selecting frog hands for your varmint instead of claws might be a fatal choice come September. I'll give EA the benefit of the doubt for the time being and hope old "Figmon" shown above, brings both his A-game and his looks. In the meantime, head on over and check out the Spore Creature Creator demo, I think you'll be pleasantly surprised. After all, it isn't every day you get to play god.