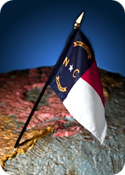 I took off from work today to head to the early voting location near the Iconfactory. I arrived at the Leonard Recreation Center on Ballinger Rd. around 4pm. I went inside to find a line of about 100 people stretching from the voting room to the gymnasium, and so I took my place at the end of the line. As I settled in, I started the chronometer on my iPhone to see just how long it would take to get to the front. Although the line was long, it did seem to move right along. People were in good spirits and I saw many young and African American voters come into the gym and head to the back of the line.
While in the gym, I was able to check my tweets and email and generally stay busy playing games and surfing the web. As I got near the front of the line more and more people started to come in, presumably trying to beat the rush before 5pm. When I reached the voting room, the nice volunteers took my name, printed my voting confirmation sheet and then asked me to wait for a free machine. To my surprise, the gentleman who showed me to my station recognized me and said "I know you, you're the "icon man!" I'm not sure if he recognized me from past years voting in Greensboro or from the Fox 8 piece that aired a few months back. Either way it was a pleasant surprise and he and I chatted for a bit before I actually set about the business of voting. He explained to me that the rec center had been processing about 900-1100 voters per day for the last week and a half.
He gave me my instructions and warned me about voting separately for the presidential candidates if I chose to do a straight ticket and then we parted ways. I was very proud to press the button that was labeled Barack Obama / Joe Biden for President and Vice President of the United States. I double, then tripled checked it was correct and then set about voting on the rest of the ballot. I skipped many of the local judges since I wasn't familiar with them.
When I confirmed my choices and stepped out the exit, I looked at my iPhone's chronometer and it read 38 minutes. Time had really flown by there in line and the poll workers knew their job very well so all in all I had no problems. I was pleased to see so many of my fellow North Carolinians voting early. But most of all, I was happy that for the first time in recent memory, I actually had a candidate that I was proud to cast my vote for as President. Many people in line were smiling while they waited, I could tell the mood was upbeat and positive. I think many of them were voting for Obama too.