I consider myself a pretty good cook and like to experiment with new recipes all the time. I've collected a few of my favorites here that I wanted to share with you. If you enjoy these recipes, be sure to let me know!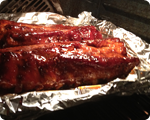 Ged's Ribs
My own recipe for BBQ baby back ribs that I developed via trial and error over months. This recipe has the advantage of being cooked indoors so you can make them when it's raining or in the dead of winter. Tender, succulent and delicious!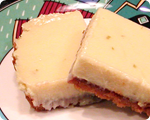 Key Lime Bars
I tried this recipe for key lime bars from America's Test Kitchen and like all their recipes, it was yummie. They are dead simple to make and require very little prep. A great desert for summer or for anytime you want something a bit on the light side. Give them a go!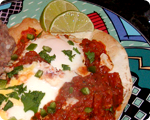 Huevos Rancheros
Another wonderful recipe for huevos rancheros from America's Test Kitchen that's perfect anytime. A bit more labor intensive than some of their other entries, but so worth it. The best part is that the re-fried beans and salsa can be made a day or more ahead. I really love this dish.