My New Favorite Thing: Birds Eye Cauliflower Tots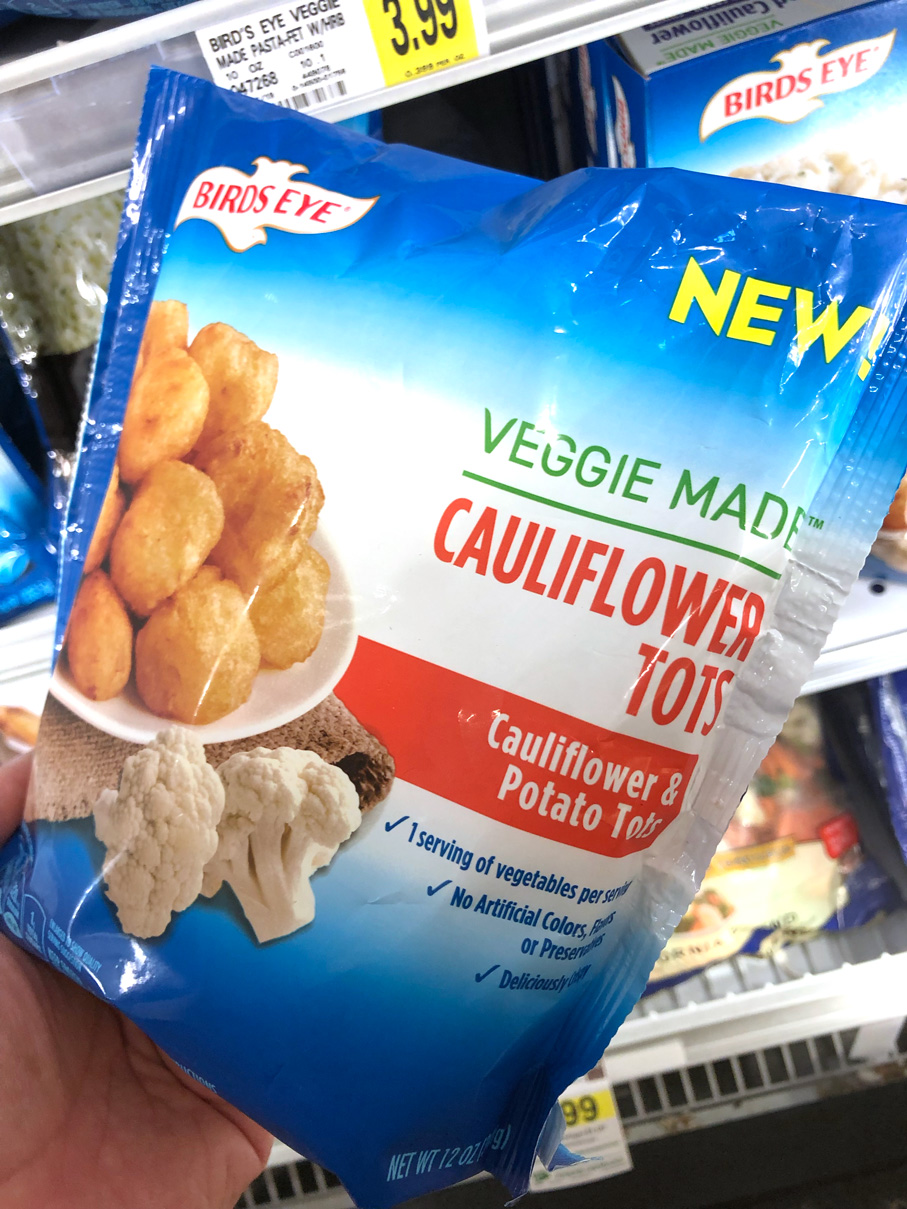 I've eaten quite a few tater tots in my day. I just love them which is why I'm so excited something new and better has finally come along. Imagine the best tater tot you ever had and then imagine it being a pale imitation of what tater tots are supposed to be, that's Birds Eye Cauliflower Tots. They take everything you've ever loved about traditional tuber tots and raise the bar.
Made from just a few simple ingredients (unlike the 10+ ingredients in Ore-Ida Tater Tots), Birds Eye tots are slightly larger than your normal tot, but that's not all. When baked they are very crispy on the outside and super creamy on the inside. If you've ever eaten a fondant potato from a fine dining restaurant, then you know what I'm talking about.
I was skeptical when Mindy suggested we try them, she's been on a cauliflower kick for the past few months, but I have to say I'm so glad we did. About the only downside of course, is the price. Don't get me wrong, they're not that expensive – a bag of Cauliflower tots will run you just $3 at Target or $4 at your local grocery store but it only contains about 4 servings as compared to ten servings from Ore-Ida. So if you're buying for a large family you'll have to buy a few bags to stock up. The extra cost is well worth it however because they are simply delicious. They also have less sodium, less saturated fat and fewer carbs than regular tater tots.
Next time you're grocery shopping pick up a bag (or two), try them out and let me know on Twitter how you liked them. I'm willing to bet you'll never want to eat regular tater tots ever again.