Pokéwall Wallpaper for iOS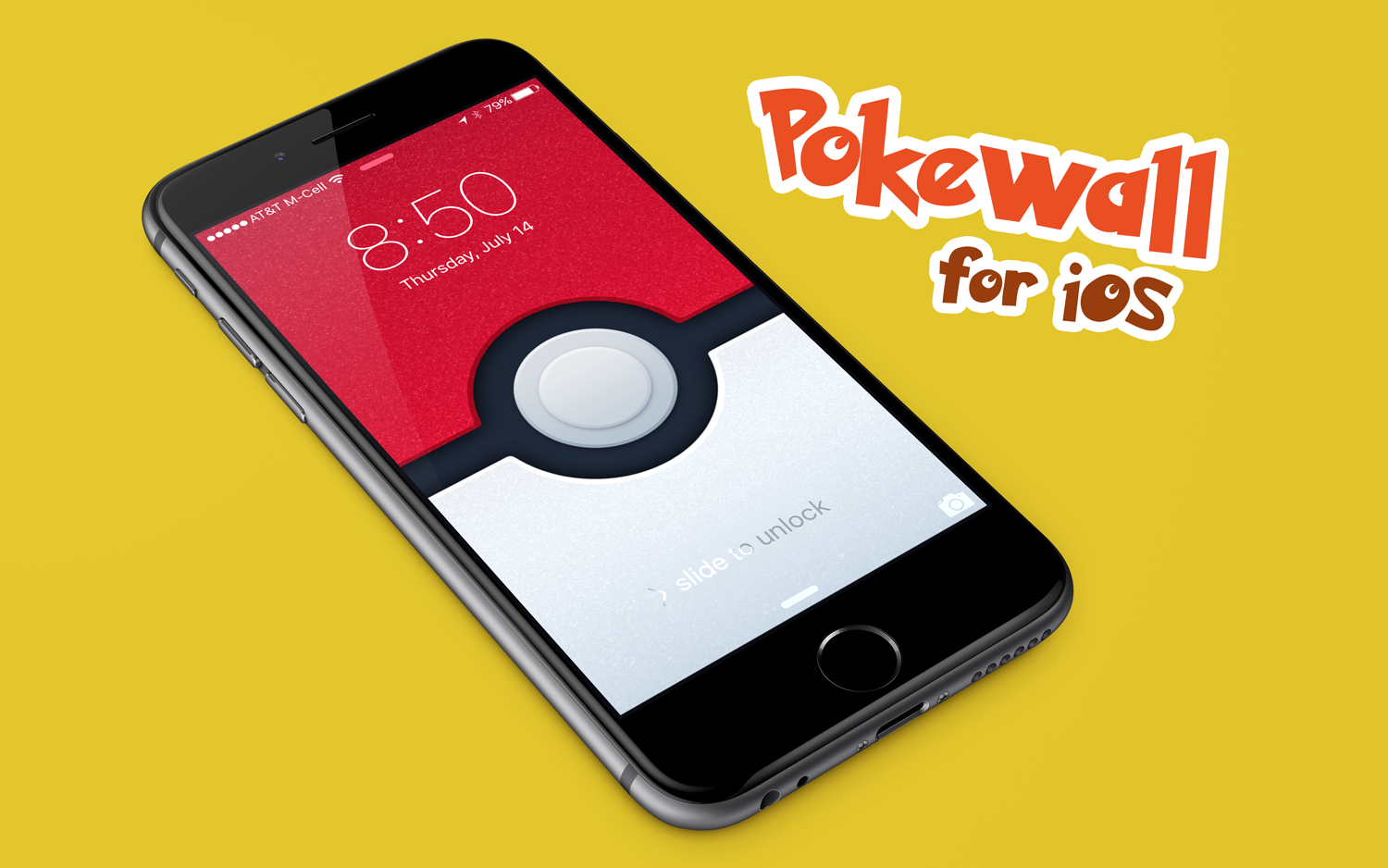 I designed these mobile wallpapers to work specifically with iOS, but there's nothing that says you can't use them with Android or Windows phone too. I'm just not going to make a bazillion size variants for all those devices 😛
There's no denying that the new augmented reality game Pokémon GO from Nintendo and Niantic, Inc. has taken the world by storm. People of all ages are getting their butts up off the couch and heading out into the real world to try and capture as many of these cuddly, courageous animals as they can.
I thought it would be fun to whip up a mobile wallpaper that let's you turn your smart phone lock screen into a Pokéball, and so Pokéwall was born. Now you can become the envy of all those shiny new friends you've made while you explore your community at all hours of the day and night!
How to download and apply the wallpapers on iOS:
1) Click to view the wallpaper that best fits your device:
• iPhone 5 Series – Original
• iPhone 6 – Original
• iPhone 6 Plus – Original
• iPhone X – Original
• iPad & iPad Pro – Original
2) Tap & hold on the image in mobile Safari & save it to your photo library
3) Open Photos, view the image then tap the Share button in the lower left
4) Scroll to the right in the Share menu and tap Use as Wallpaper
5) Pinch Zoom OUT on the image to size it exactly to the screen
6) Turn Perspective Zoom OFF
7) Tap Set > Set Lock Screen
That's it! Sleep/lock your iPhone and the next time you activate it, you can pretend you're about to catch that elusive epic Pokémon you've always wanted. I hope you enjoy this fun treat & help spread the word via Twitter and Facebook. Have fun and stay safe!
PS – If you liked Pokéwall, be sure to check out my Star Trek LCARS wallpapers as well.