The Best BitCam Review. Ever.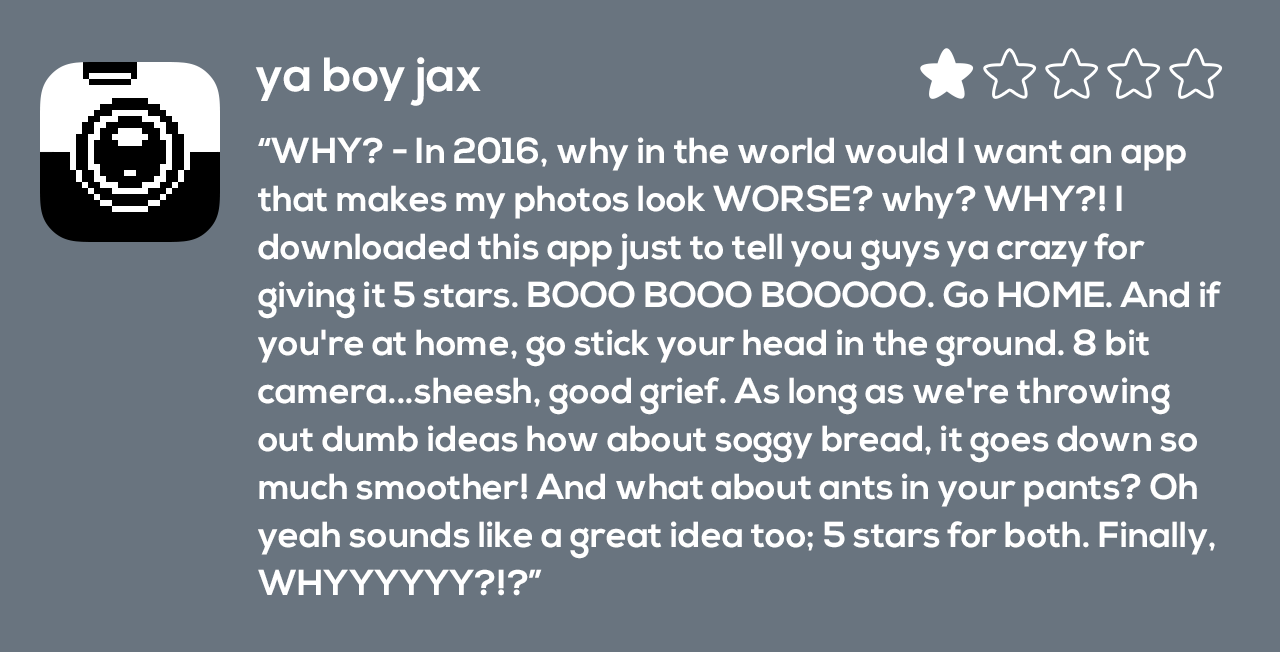 I and everyone at the Iconfactory are grateful so many people have been enjoying our little photographic throwback to the 1990′s with our recent release of BitCam. For those who remember the era it's a nostalgia trip that brings bittersweet memories of straining modems and ear-piercing dot-matrix printers flooding right back. Millennials are not old enough to understand this however. To many of them, a dot-matrix printer is the tool that was used to print the flower patterns on the out house toilet paper back before there was indoor plumbing and colors hadn't been invented yet.
Someday about 20 or 30 years from now, ya boy jax may well pine for the days when images were taken on a physical device instead of inside his eyeball. A time when talking with his friends meant tapping on a glass-covered screen to launch an archaic app like Snapchat instead of projecting a hologram of himself from his floaty chair onto whatever the internet eventually becomes. On that glorious day, I will push back in my recliner at the old folks home and smile the smile of kings.