My 'Game of Thrones' S6 Wish List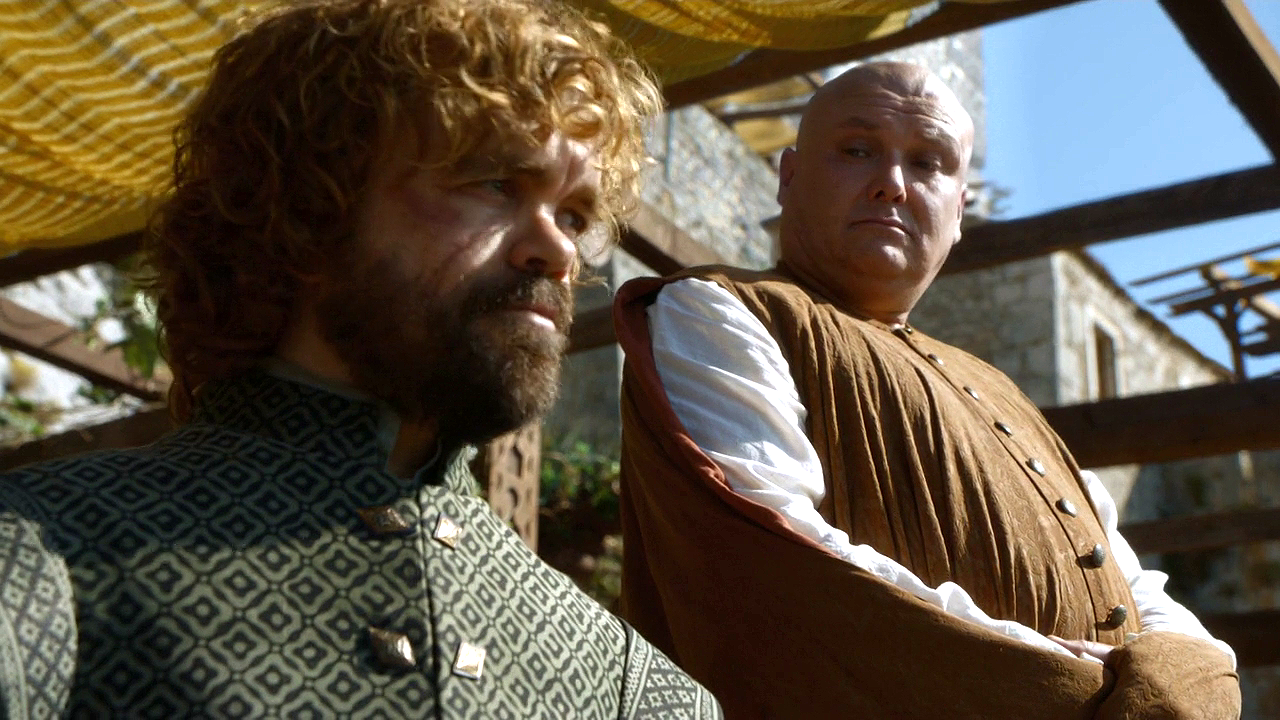 SPOILER WARNING: This post covers events up to and including the first episode of S6's Game of Thrones 'The Red Woman'. If you're not caught up, you probably want to hop the next boat to Essos because there's nothing ahead for you except spoilers and regret. You've been warned!
After what seemed like an unusually long hiatus (it wasn't I just was going through GoT withdrawal), one of my favorite TV shows of all time has returned to HBO for season 6 – Game of Thrones. Last season was an amazing mix of drama and building suspense as we witnessed Daenerys evolving from conquerer to ruler, endured the horrors of Sansa Stark's betrothal to Ramsay Bolton and witnessed the coming fight with the White Walkers and their undead army. I've never read any of the novels but that no longer seems to matter as the show has now caught up to the novels and as such, season 6 should be as much of a surprise to book readers as to the rest of us.
To say I'm excited for season 6 would be a massive understatement but this was also true for each of the previous seasons as well. Like any dedicated fan, I find myself hoping for specific plots to take focus or characters and places to be revealed on screen so I thought I'd put together a wish list of those plots, characters and places I'm longing to see in season 6.
Casterly Rock
Casterly Rock is the seat of power for the Lannister family, an impressive castle hewn out of solid rock on the western-most shores of Westeros. The books describe Casterly Rock as almost two leagues long from west to east, containing tunnels, dungeons, storerooms, barracks, halls, stables, stairways, courtyards, balconies, and gardens. It's popularly believed to resemble a giant lion in repose when the setting sun strikes it. We've heard the Rock mentioned numerous times in the television series but we've never actually seen it yet.
In the novels, Casterly Rock sits atop one of Westerns' most productive gold mines which helps account for the Lannister family's enormous wealth. Due to its legendary status, it is said visitors to the Rock sometimes believe the entire fortress was constructed out of solid gold. Artists and fans have put forth their interpretations of Casterly Rock but I really want to see how the show's creators depict the mythical home of Tyrion, Jamie, Cerise and Tywin Lannister. Hopefully we'll finally get to visit this epic destination in season 6 of Game of Thrones.
Cerise's Revenge
You know a series' writing is top notch when it can take one of the most reviled villains in all of television and turn them into a protagonist. Such was the case last season with the evolution of the incestuous Queen Cersei Lannister. Things have not been going well for Cersei for several seasons but by the end of S5 I was squarely on her side. Between being locked in prison by religious fanatics, her humiliating atonement of being forced to walk naked through the streets of King's Landing, and watching two of her three children violently murdered, I'd say Cersei deserves some payback.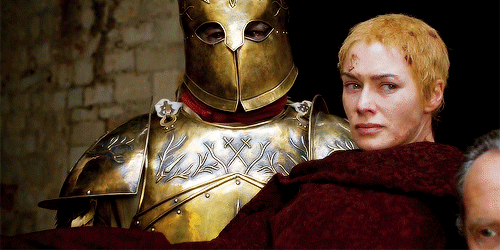 When Cersei had Tyrion wrongfully imprisoned for the murder of King Jeoffery (her eldest son) back in S4, I didn't think I could hate a fictional character more than I hated Cersei. But the winds of change blow quickly in Westeros and given how much delight others have taken in the physical and emotional torture of the Queen, I now find myself counting the minutes until she unleashes her new pet, the re-animated remains of The Mountain on her oppressors. I'd like nothing more than to see the High Sparrow and Septa Unella beaten to death with their beloved Bell of Shame. Fingers crossed!
The Long-Overdue Stark Reunion
Ever since the end of season 1, the House of Stark has been a poster child for familial tragedy. With the death of their father, Eddard Stark at the hands of King Joffrey, the Starks were split up across Westeros, torn apart by war, distance and circumstances beyond their control. In particular, the two sisters, Sansa and Arya have not seen each other in years, nor do they even know the other is still alive. We've all been waiting patiently for at least 2 of the surviving Starks to get an on-screen reunion but to be honest I'm not sure we ever will.
The premiere episode of season 6 presents us with a small glimmer of hope however as Brienne of Tarth arrives in time to save Sansa and her slave turned savior, Theon Grayjoy from Ramsay Bolton's soldiers and vicious hounds. Brienne lays her sword at Sansa's feet and pledges her life to protect and defend her, and Sansa gladly accepts her and Podrick's service. I'm willing to bet good Lannister gold that the first order of business in episode 2 will be for Brienne to reveal to Sansa that Arya is still alive, or at least she was when she and Podrick encountered Arya on their way to the Eyrie.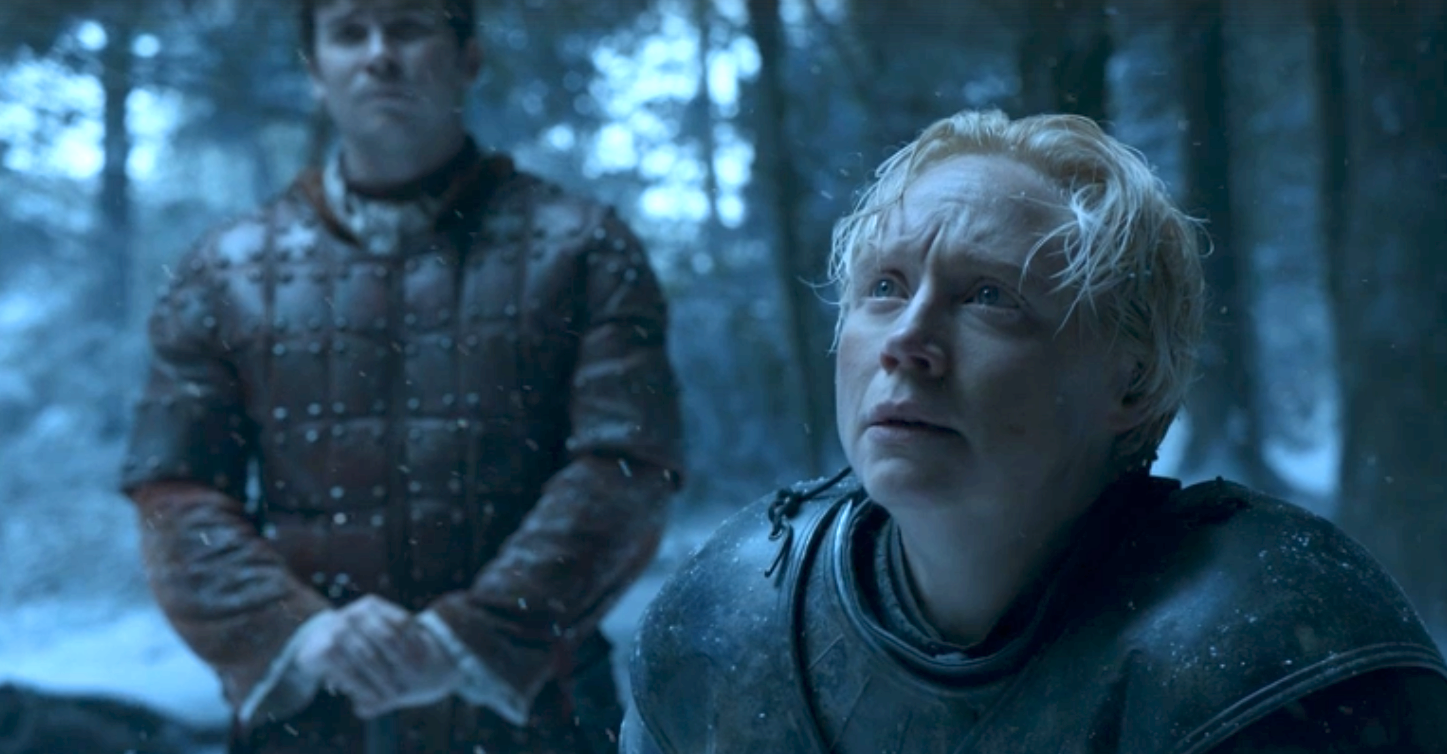 Will this revelation set Sansa and company on the road to find her long, lost sister? Perhaps, but more likely they will continue north to Castle Black where they believe Sansa's half-brother, Jon Snow is alive and ready to help them. Little do they know that Jon was betrayed by his fellow Knight's Watch brothers and killed as a traitor just a few short hours ago. Then again, perhaps Jon will be alive (and well?) when they arrive, which brings me to the final item on my Game of Thrones wish list.
Zombie Jon Snow
So many Starks have bitten the dust over the course of six seasons, you would think losing the bastard son Jon Snow at the end of S5 would feel like a pin prick, but you'd be wrong. Deemed a traitor by the Knight's Watch for going beyond the wall and attempting to work with and save the Wildlings from the evil White Walkers, Jon was stabbed over and over again and left for dead in the cold snow.
Fans of the book and TV series alike have all theorized that Jon isn't actually dead however and that he may come back to "life" as either a minion of the Walkers or as a resurrected servant of the Lord of Light, courtesy of the Woman in Red, Melisandre. Personally I think the former theory would be much more fun and lead to some seriously cool scenes where Jon takes revenge on the Knights Watch members who betrayed him, including Ollie, but the later is much more likely. Jon has king's blood in him you see and there was plenty of it left over in a big, strange puddle after Sir Davos recovered his body. Perhaps Melisandre can work her magic one last time and defrost Jon in time for Sansa's arrival at Castle Black. Whatever the ultimate fate of Jon Snow, I think it's safe to say we'll be seeing more of him very soon.
Hopefully at least some of these wishful predictions will come true in the weeks ahead as we journey through season 6 of Game of Thrones. If they do, I'll be sure to update this post with all the relevant developments. The Stark Reunion is by far the least likely but I'm hopeful Cerise's revenge will soon come to pass. No matter what happens, it's going to be fun to watch!
•••
UPDATE: I'm pleased to report that several items from my wish list came to pass in last night's 'Home'. I was extremely happy to see Cerise's revenge lumber into action as the re-animated Mountain squashed that dude who waved his junk at the Queen during Cersei's Walk of Shame. It felt like a medieval Michael Meyers moment and I can't wait to see who's next.
As predicted, Brienne told Sansa about her encounter with Arya and also as predicted, the group (sans Theon) will continue onto Castle Black. Finally, we witnessed the anticipated resurrection of Jon Snow. Can't wait to see the faces of Team Snow when Jon walks out of that room with Ghost at his side. 'Home' was a great second episode (giants flinging archers against walls… splat!) in what promises to be an incredible season. Can't wait for more!