'Fury Road' Inspired LEGO Creations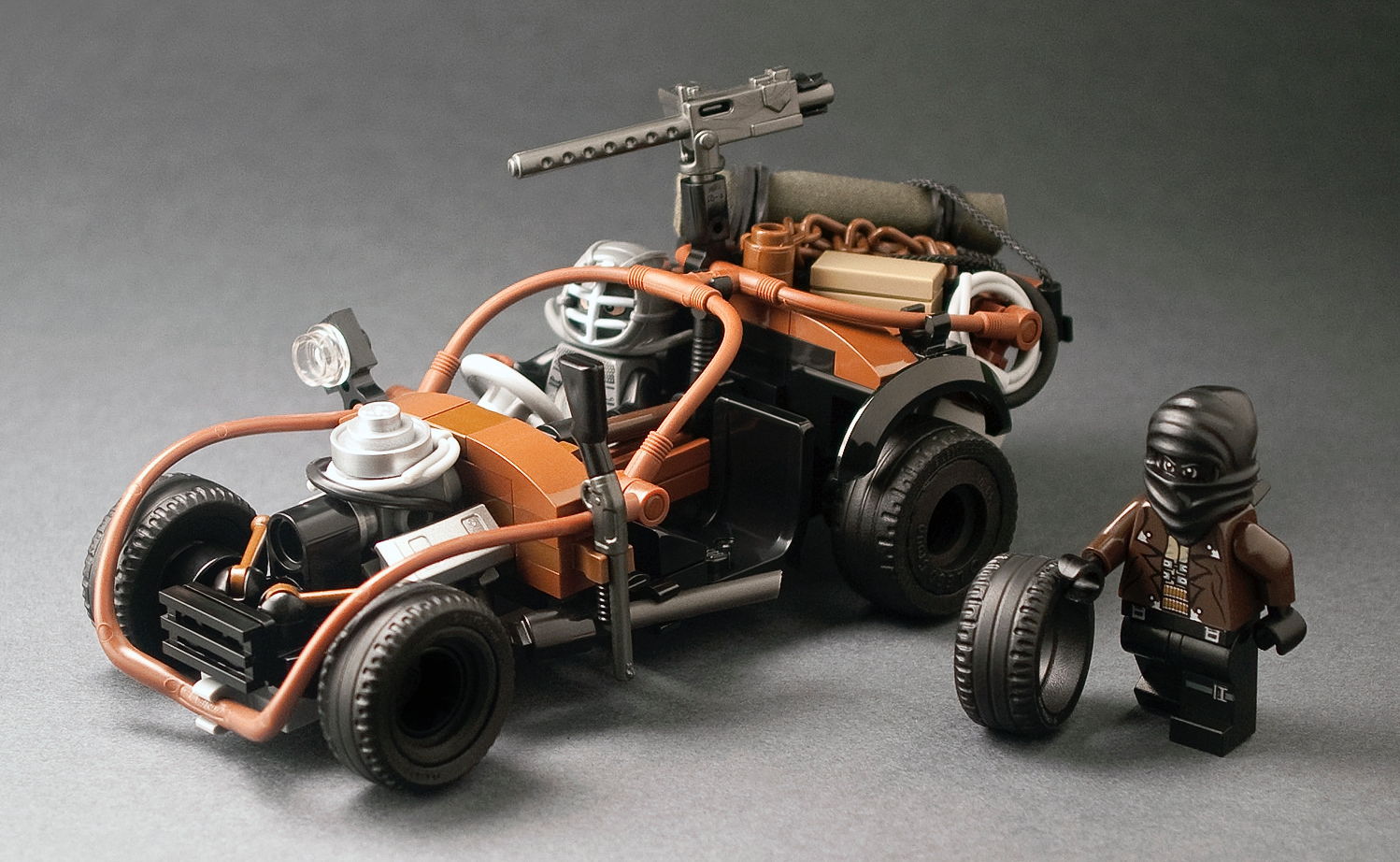 I love it when a movie, TV show or book takes hold in someone enough to inspire fan creations. I was skeptical when I heard all of the hype surrounding the new Mad Max film, but my fears were quickly buried in an awesome heap of twisted metal once I saw the film. A strange mix of classic action and modern, diverse storytelling, Fury Road really did live up to my expectations.
The film has inspired tons of art from fans from all corners of the globe and now comes these amazing LEGO roadsters from build master Calin (_tiler). I love every single bit of these builds especially the simple lines and bits of canvas and string used for the bedroll. Be sure to check out their Flickr page for even more amazing Mad Max vehicles.
These images take me right back to how I felt when I first saw the Kenner's Landspeeder toy. I would spend hours in the sand playing with that thing until my mom would be forced to call me in for supper. It's great how something so simple and fun can evoke the child in all of us.
Via Brother's Brick