Four Innovations I love in Gaming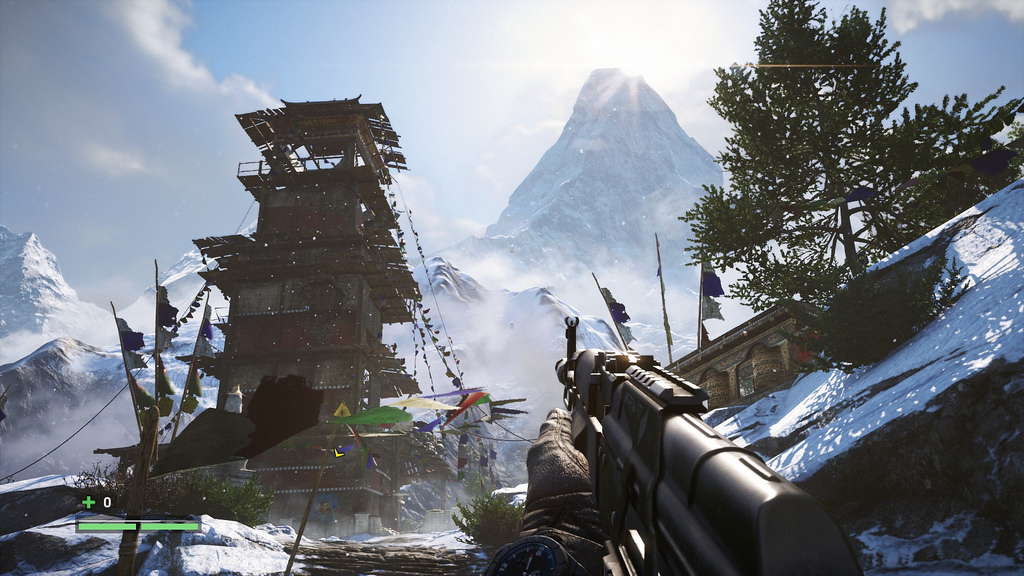 A lot of times, particularly where technology is concerned, we're so focused on the future that we forget to enjoy the present. With ridiculously capable laptops, tablets, and smartphones at our disposal, many are looking ahead with hope to Iron Man-style hologram displays. With powerful cars setting new standards for safety and efficiency, we're seeing advertisements for driverless vehicles. And in gaming, many seem to be turning their focus toward wearable, virtual reality options that will no doubt be widely available in a matter of years—not decades.
That's all well and good, but as a bit of a gaming nut, I like to focus more on the present and what I can play today. Furthermore, there have been some pretty great innovations—some small, others large—throughout the gaming industry in the past few years. Here are a few I've enjoyed in particular.
The Spread Of Open World
Open world gaming is nothing new, but the concept has exploded in popularity over the past couple of years. A decade or two ago, a video game employing an open world format felt unique and special. For example, pretty much the only thing that made Skyrim remarkable (in my opinion) was the sheer size of its world. Well, now it's just about the standard for action and adventure games. Look through this list of the 12 best open world games, and you'll find a lot of releases from the past couple of years, such as Far Cry 3 and Grand Theft Auto V. To some extent, the concept has even extended to mobile platforms, with Minecraft Pocket Edition now offering a limitless world creative option!
Narrative Gaming
Narrative gaming is nothing new on the console level, other than that it's gotten better. Not long ago, it was a common complaint among gamers when a game attempted to be too cinematic in nature, but that's because it was usually done via interspersed, non-playable graphic clips used to move the story along. This is still a problem in some titles, but generally speaking most now have natural, free-flowing narratives that make them more interesting. Even in sports games, "My Player" and "My Career" modes let you play out the story of an athlete or franchise. The trend toward sharper narratives is also particularly prevalent in app gaming, where indie developers like Simogo focus as much on story as action. In my view, this is a positive trend.
Live Dealing & Interaction
This is a trend that exists primarily in the casino gaming industry. Given that this industry now occupies a significant portion of the video game business as a whole, it still feels noteworthy. Live interaction is nothing new. The best online casino sites allow players to face live competition, and even some of the popular poker and blackjack apps, most of which operate with play money, allow for live online games. But one fascinating trend that I first noticed here is the idea of using an actual video feed of a live dealer in roulette and card games. Naturally, this concept makes the games feel a great deal more realistic. While there's not an obvious parallel in non-casino gaming, the implications of using a live feed in gaming are interesting. One can imagine in-game video chats with other players, Google Maps feeds of real geographical areas, etc. helping to make other games more realistic.
Retro Appreciation
And finally there's this, my single favorite trend in modern gaming. As mentioned, we have a tendency to always look forward when it comes to technology. But thanks in large part to new-ish formats of gaming, such as mobile app stores and console download stores, there seems to be a broad recognition of retro games going on. In part, we see it through the continuation of old, beloved franchises, with the most relevant example being the coming Street Fighter V PS4 game from Capcom. But mostly, the retro appreciation is seen in apps and downloads. On modern consoles, players have access to huge libraries of old games, either for free or for just a few dollars. In app stores, we can play with all kinds of old characters such as Sonic the Hedgehog, the Street Fighter and Mortal Kombat fighters, and so on. According to ZDNet, we may even soon have a Mario game or two available on iPhones! This is a trend any serious gamer can get behind.