Go Buy Monument Valley. Now.
Chances are you've probably already heard all about the stunning new game from developer ustwo – Monument Valley that was released today. If the game is new to you, then let's just clear the air right now – go buy it on the app store for your iOS device. Now. This is one of those instances where a piece of software is so stunningly beautiful, and provides such an incredibly rich experience, you're really missing something if you take a pass. Here are just some of the things you'll see in this amazing casual puzzler: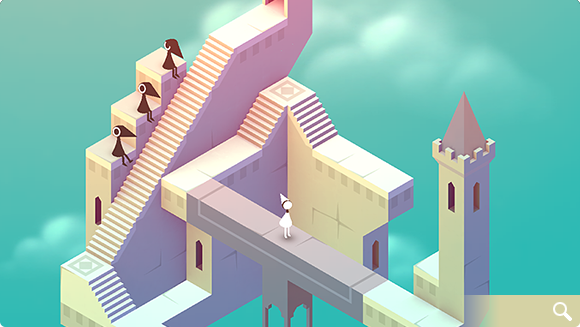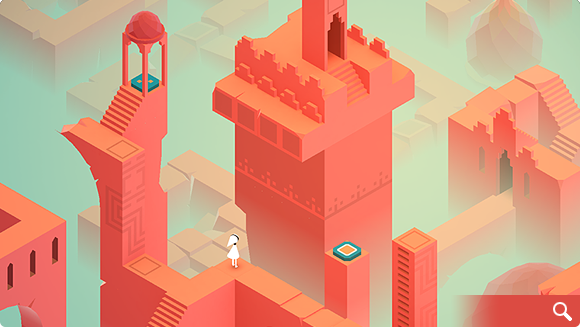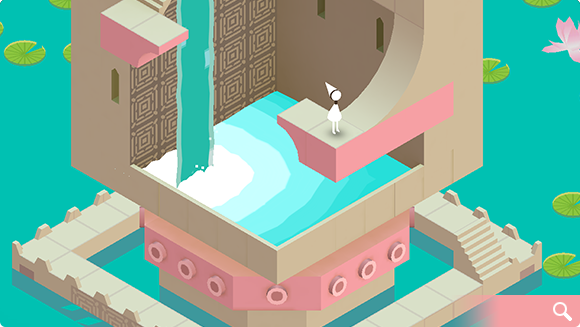 There's a great deal to love in Monument Valley. From it's rich, varied color palettes that change from level to level, to the extremely clever, M.C. Escher-like design of its levels, to the gorgeous soundtrack and audio effects, Monument Valley delivers at every turn. From the moment you start to play, it's obvious how much love and attention the folks at ustwo have put into their creation. They've managed to design a complete gaming experience and bring it to you via the App Store for a minimal price. Too often games these days are filled with in-app purchases that prey on instant gratification to keep players interested. Monument Valley eschews all that in favor of creating a compelling, finite and beautiful environment for you to get lost in for a few hours of your life. The last few levels in particular are wildly inventive and especially challenging.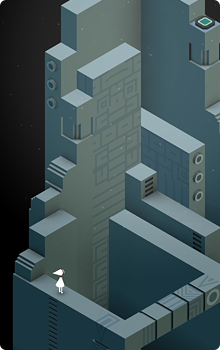 If you've read the reviews, then you probably know that Monument Valley's play time is short. It took me a total of about 3 hours (off and on) from start to finish to complete all of the levels, and for some, that length may be a deal breaker. If you feel that way I have news for you – many awesome things in life are short but that doesn't make them any less worthy of your time or money. You'll probably spend more on your next meal out than you would on Monument Valley but that doesn't mean you can't enjoy both while they last. The game creators have said they focused on making a concise title that can be completed in a short amount of time on purpose. While this may be true, it doesn't really matter to me because I know if the game is a success (which I certainly hope it is) then we'll probably be seeing a great deal more of the mystical world of Monument Valley. Show your support of their efforts to bring you something wonderful and head over to the App Store and buy it, gift it and help spread the word by leaving a review today.