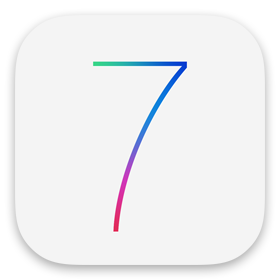 Ever since Apple announced iOS 7 at WWDC, developers have been coming to grips with what the new operating system will mean for them. There's little doubt iOS 7 represents a huge opportunity for developers to get their updated products in front of massive numbers of new users almost overnight. But there's another opportunity here for developers, one that's been largely ignored up until now – paid upgrades. To be more precise, all new, iOS 7 paid versions of existing applications.
I'm sure many users are expecting developers of popular applications to simply update interface elements, compile some code and easily drop a brand spanking new version of their app onto the App Store for free. There's little doubt that the majority of iOS 7 updates to existing apps will be free (which will please Apple), but I suspect there will be a surprising number of developers who will use the launch of the new operating system to completely re-boot their app, and why not? The visual and interactive paradigms iOS 7 mark a natural breaking off point and a perfect opportunity to re-coup costs. Some existing paid apps might even adopt an iOS 7 only strategy which means they'll have no choice but to charge again.
As any developer knows, software doesn't magically grow on trees. Significant reworks of existing apps can represent hundreds of hours of development time and depending on the complexity of the apps in question, require much more than simply updating graphics. Taking full advantage of new APIs, designing new interactions and more can represent a healthy investment, time is money after all. At what point in the update process does a developer decide she needs to charge for it? How many users will be alienated by charging again? Will these users be offset by the *huge* influx of new people Apple brings to the table with the launch of the new OS?
Perhaps a better way to answer the question might be, how willing would you be to re-purchase your favorite apps if they are optimized for iOS 7? Look at your device's home screen and go down the list of apps you use most and ask yourself if you could live without it once you upgrade. I think that most users (at least those that matter to developers) would answer that they would gladly pay again if it means having the latest and greatest version of their favorite apps, at least I would hope so.
With the full-priced launch of Logic Pro X, it's now pretty clear Apple won't be implementing a paid upgrade mechanism in the App Store. Developers are forced into either giving free upgrades for life, nickel-and-diming users with in-app purchases or occasionally launching new, paid versions of their apps. At the Iconfactory, we typically offer new paid version of our apps (xScope, Twitterrific) about every 18 months with many free upgrades in between. Though there are always users who will complain about having to pay for all-new versions, the vast majority know that in order for an app to survive and flourish, they occasionally have to do their part and support its development. Hopefully the upcoming wave of apps updated for iOS 7, both free and paid, will help people fall in love with their apps all over again.
UPDATE: Just when you thought there was hope, a new report out indicates that the average price of apps in the App Store is now at an all-time low of just $0.19. Consumers continue to expect world-class software experiences in exchange for basically nothing. The author says that the freemium model may be a "wiser business move" in the long run but I disagree. It is much harder to recoup the cost of development if you have to postpone revenue much beyond launch of your product, especially if you cannot even guarantee success. If the trend continues, I don't see how developers can make a living on the App Store.