Where Have All the Heroes Gone?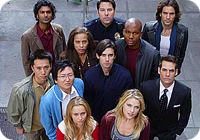 SPOILERS AHEAD: This post contains potential spoilers for seasons 1 & 2 of the NBC drama, Heroes. If you've not watched yet but are planning to, then you'll want to skip this post. You've been warned.
Unlike many of the fans that are addicted to NBC's hit show, Heroes, I wasn't hooked from the start. In fact, I never even tuned in until my wife convinced me to give it a try with the release of the season 1 DVD. She had been telling me how good it was for months and that I should really watch it. The guys at work loved it too and I often had to drown out their weekly discussions of the show with loud bouts of Tears for Fears pumping through my headphones while they would theorize about the various characters, plot points and next week's episode. From the start, I had thought of Heroes as a cheap, TV knock-off of Marvel's X-Men and not really worth my time. It took a couple of episodes before I saw how well crafted Heroes was, but once I did, there was no stopping. Burning through season 1 on DVD was thoroughly enjoyable & utterly addicting.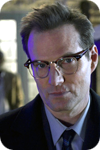 Each episode flowed freely into the next and I found myself caught up in multiple story arcs and solid character development. I really enjoyed watching Hiro Nakamura's evolution from geeky Star Trek nerd to full fledged warrior, all the while keeping his sense of humor. Series favorite Claire, was surprisingly well handled too. I had assumed her character would be a rip from one of my all time favorites, Buffy the Vampire Slayer, but again I was wrong. The story of Claire and her compelling father played by Jack Coleman, brought both drama and realism to this fantastical universe. The show even found a catch phrase that gave fans a type of "secret hand-shake" that only others of their kind would understand – "Save the cheerleader, save the world."
Life was good. Until it immediately turned to crap.
I've been patiently waiting for season two of Heroes to "start". So far, no luck. Unlike season 1, this year, the various characters don't seem to be developing. There are vague notions of a new threat, and more foreshadowing of the future thanks to Isaac's lost paintings, but in general, the arc is moving at a snail's pace. By this time in season 1 viewers were solidly hooked and couldn't wait for each new episode. This time around, I barely remember what happened last week. If it wasn't for the "previously on Heroes" leader at the start each episode, I think I'd be lost. What's going on? Where's the magic?
I think one problem is expectations. So many fans got caught up in the amazing writing, acting and story arc development last year, that nothing the writers could do this time around could ever hope to come close. They've attempted to placate fans with new characters, abilities and a few geeky stars thrown in for good measure, all to no avail. Veronica Mars' Kristen Bell and even Nichelle Nichols from Star Trek: TOS, can't keep the sub-par writing of season 2 from showing. The new heroes we've been introduced to are relatively exciting (Monica the copycat girl and Parkman's dad, aka Nightmare Man), but too many of the original favorites have taken steps backwards.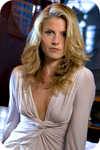 Peter loses his memory and has to rediscover his various abilities. Sylar lives, has lost all of his powers and is stranded somewhere in Mexico. Niki Sanders checks into the company "hospital" and suddenly she's whole again. Claire has to go back into hiding and struggles to conceal her abilities from her high school peers. All of these developments are frustrating, regressive and unsatisfying. These "mini arcs" need to end immediately. Many series fans (including me) felt the season 1 finale was disappointing because Kring didn't let the heroes be heroes. Instead of a climatic battle to defeat Sylar and solve the riddle of the exploding man utilizing all of the cast and their abilities, Hiro simply appears and stabs Sylar without so much as a whimper. Tim Kring spent the entire season introducing us to these incredible characters, building to a crisis the players would have to band together to stop, and it was over before it began. Kring can't afford to make the same mistakes again, but he is.
Word comes this week that, due in part to the Hollywood writers strike, and dramatically reduced ratings, the planned mid-season spin-off, Heroes: Origins, has been shelved. The strike might be the official reason why we won't see these six episodes (heck we might not even see the last half of season 2), but I think the drop in ratings is the more worrisome factor. Unless Heroes gets back to its roots and puts these characters in situations worthy of their namesake fast, we won't have Claire, Noah, Sylar, and Parkman to kick around much longer. Will Heroes become just another great show killed before its time? As Hiro Nakamura might say, only time will tell.
UPDATE: Tonight's episode "Out of Time" took some steps in the right direction. Several of the plot threads theorized by people commenting below came true (I won't say which ones incase you don't want to know) and things seem to be picking up. Perhaps November sweeps is just the kick in the pants the viewers like myself need to start to feel good about Heroes again. I just hope the writers strike doesn't take the wind out of the series' sails before it manages to get going.
UPDATE II: It seems that Heroes creator, Tim Kring, is aware of the problems with this season and issued a few statements about the fan's disappointment. The good news is it seems he is committed to righting the wrongs and getting things back on track. Hat tip to Talos for this.