AAPL Hits $150. Scott Mortiz Weeps.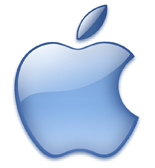 I long ago gave up trying to predict how Wall Street rewards stocks. Just when you think you've got it figured out, along comes a day like today and you're back to oval seven. Today, Apple Computer's stock hit a 52 week high of $153.18 for what appears to be no good reason. In fact, this occurred in spite of the fact that Amazon launched what could be considered the first real competition for the iTunes music store, Amazon: MP3. Do investors believe that Amazon's entry into the market space will spur competition and keep Apple "thinking different"? Did Phil Schiller's casual remark about unlocked iPhone's becoming "bricks" bolster investors? Or perhaps they have begun to see the reporting of clueless "experts" like theStreet.com's Scott Mortiz, as the fabricated bullshit that it is.
No matter what the cause, the $150 goal for AAPL has been met and suddenly $200 doesn't seem all that impossible. The Christmas buying season is just around the corner. The iPhone is about to launch in European markets and there is now an entire new line of iPods in the channel. Despite some recent miss-steps, Apple has seemingly stayed ahead of competitors (Zune 2.0? Please!), scared the bejezus out of the cell phone carriers and given Mac users even more reasons to drool over hardware. Let Mortiz and company try to short the stock. Apple's innovation along with revenue from this year's product releases will push the stock to new heights. You can bank on it.
Disclosure: If you have not figured it out, yes, I own stock in Apple Computer.
UPDATE: On December 26th 2007, AAPL closed the day traded above the $200 a share mark for the first time. It took exactly 3 months for Apple Computer's stock to break this milestone. Amazon's DRM free competition has definitely been a mixed bag for Apple, but it has not suppressed the stock price one little bit. Get ready for the annual MacWorld stock drop however. Happens every year and I expect this time around to be no different.